As a Lynchburg photographer I've had the chance to photograph all types of sessions in the area, but one of my favorite types of sessions are senior photo sessions.

One of my favorite things about Lynchburg is how so many colleges collide in this small town, creating a truly unique college town atmosphere. Liberty University, University of Lynchburg, Randolph College, Virginia University of Lynchburg, CVCC, even Sweet Briar College if you widen the circle a little. All these schools in one place means not only lots of local coffee shops, but also lots of college seniors looking to capture their days in this special little town.
If you're looking to go beyond just your college's campus for your senior graduation photos, here are four of my favorite places you might just want to check out!
#1 – Riverside Park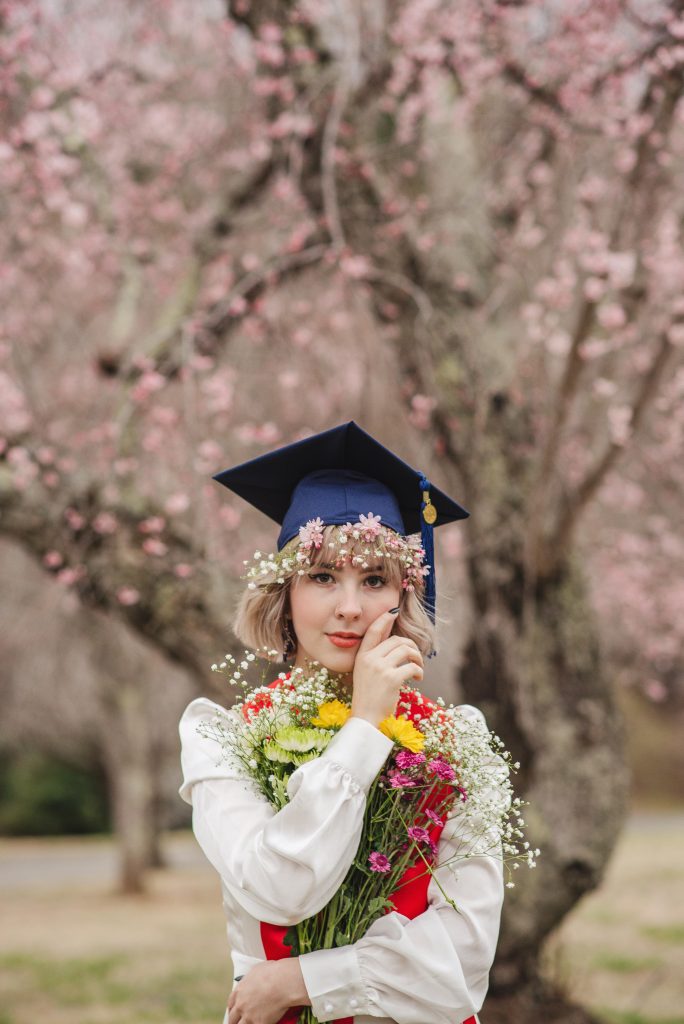 One of Lynchburg's best parks, Riverside Park (located along Rivermont Avenue) is a not so hidden gem! You'll most often catch me here during cherry blossom season (mid to late March) and peak fall foliage (mid to late October), but it can truly look great any time of year! If you're looking for a natural setting with just a peep of the mountains this might be a perfect spot for you!
#2- Old City Cemetery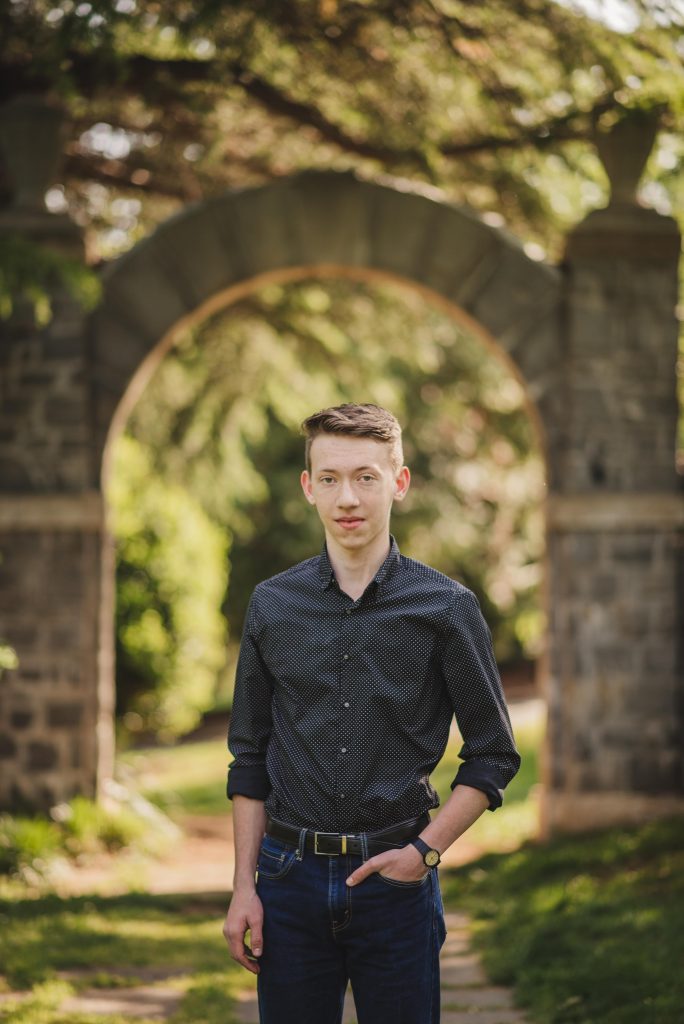 I often get a side eye when I suggest a cemetery for any type of photos. But I promise you this is unlike any other cemetery. Old City Cemetery (located off of 5th Street) is one of my favorite places in this city.
You can find absolutely stunning flowers here in the spring and summer, gorgeous leaves in the fall, and even if everything is dead there are still great architectural highlights like the chapel or fun "props" like the swing.
If you do plan to go to the cemetery just be aware that the gates do shut a little before sun down, and be respectful that it is still a cemetery. Around Halloween they do host night tours so make sure you check local schedules to find out when closures would be for that!
#3- Downtown Lynchburg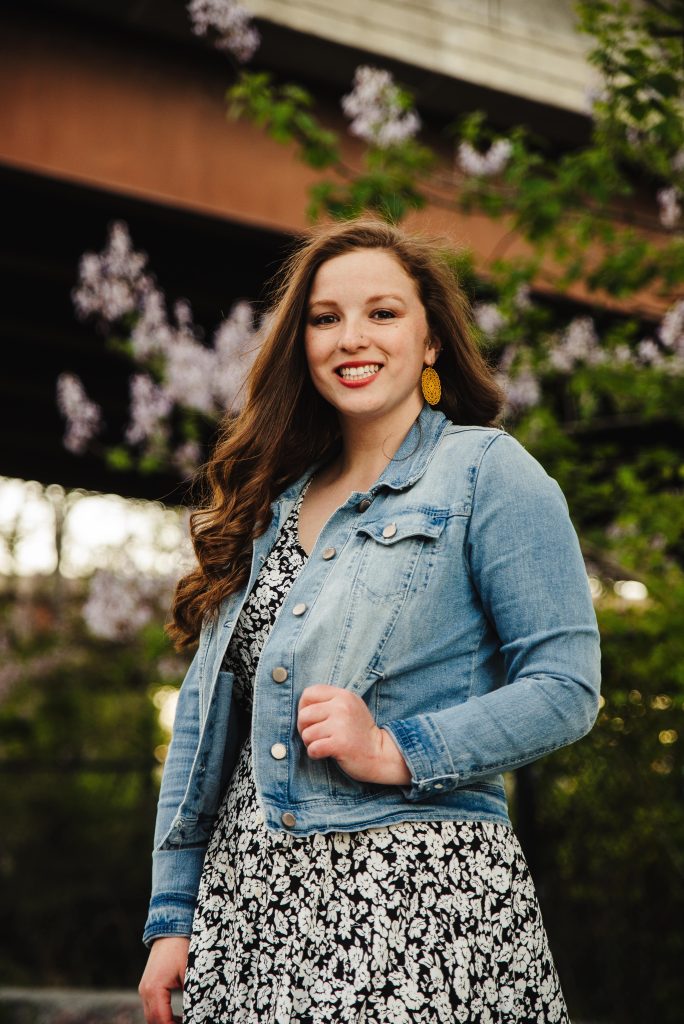 If nature isn't what you're looking for, Downtown Lynchburg has lots of color and flair to encapsulate this special season of your life.

Some of my favorite areas to work in are Jefferson Street, in the block around Court Street and Hill City Donuts, and Monument Terrace, but there are other areas such as Art Alley and Main Street that are also great spots!

Important to note, the train tracks downtown are live tracks. While the train tracks can be in the background of shots, never EVER take photos on train tracks. Not only are they private property, it is incredibly dangerous. No photo is worth your life.
#4- Raven's Roost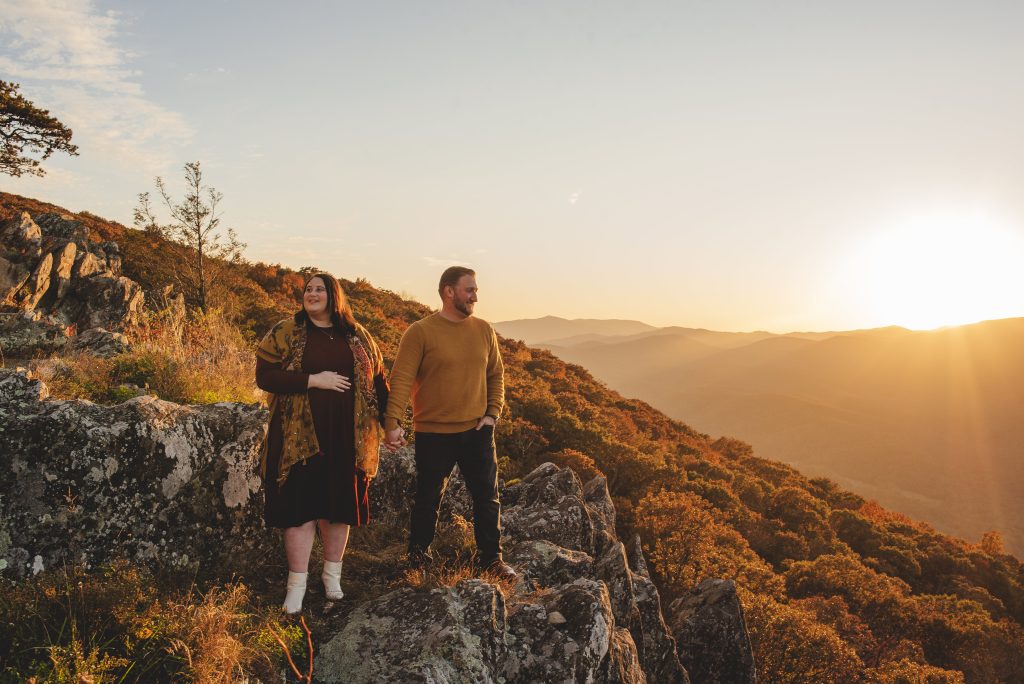 Located about an hour north of Lynchburg, Raven's Roost is the perfect spot if the Blue Ridge Parkway felt like your second home and if the mountains are what you'll miss most about this area! You will most often catch me up here in the fall- along with at least 10 other photographers most likely!

While this spot can be crowded, it's popular for a reason! The views are hard to beat and there are lots of rocky outcroppings to climb, sit on, or otherwise use to pose with. Just know, we won't be doing any cap tossing here unless you've bought a backup!
I hope this has been a helpful overview of locations! If you'd like to see more images of any specific location please reach out about scheduling a session. I'd love to chat more about your vision and hopefully work together as your photographer!

Congratulations on this incredible achievement and I hope you go on to do great things!