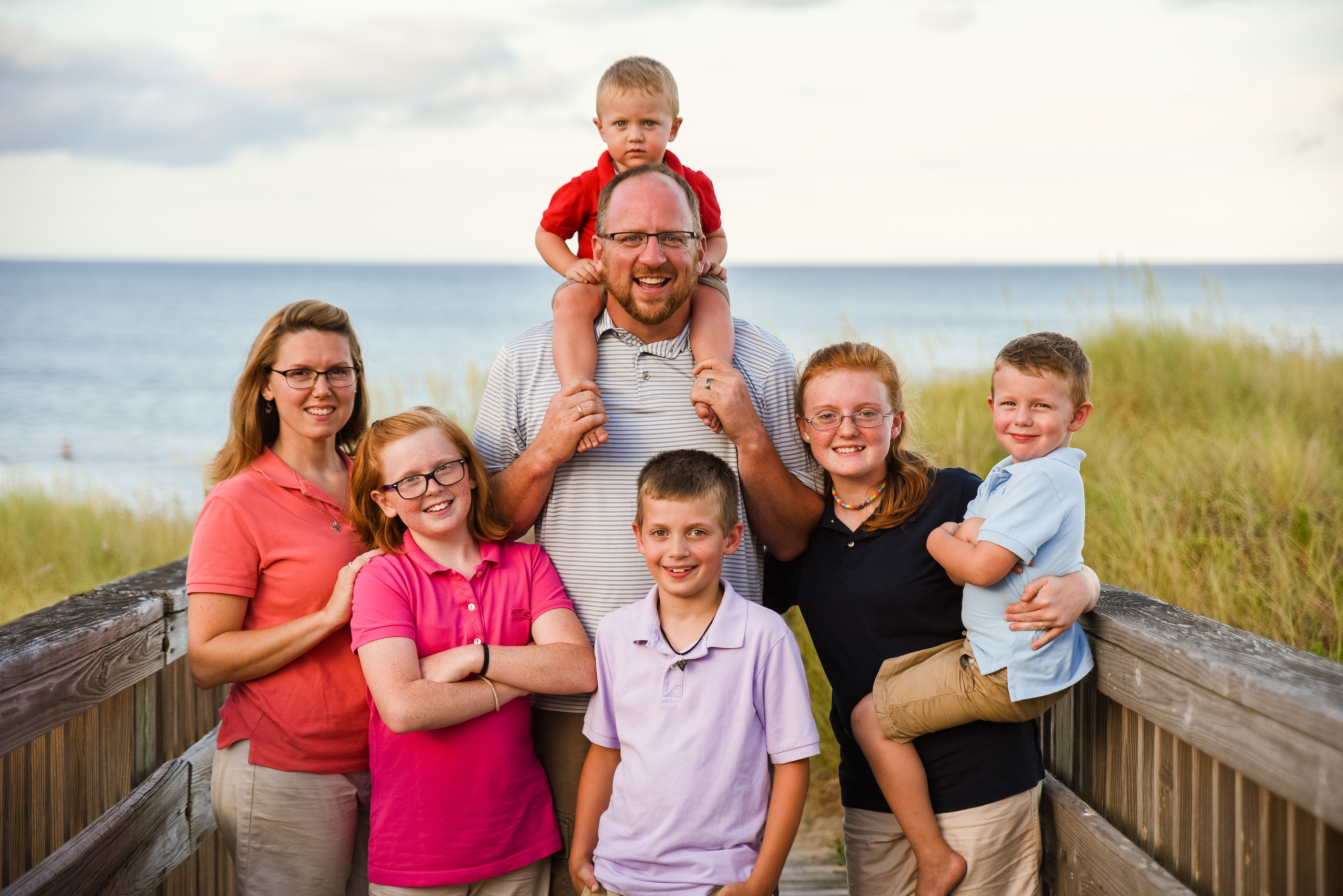 for families that love fun
When I started photography, my main focus was kids and families. While I've since shifted my focus to weddings, I love getting to work with families and watch their kids grow! I offer photography for all stages of your family, from maternity through extended families with all adult kids!

While working with families, especially young families, my focus is keeping things fun. With the right ground work and plan for the day, family photos can feel like a fun outing and not a stressful event. With a full length family and newborn sessions I don't have a strict time limit. I want to showcase your unique personalities and I'll take the time to befriend your kids so they feel comfortable. I also have experience working with kids on the Autism spectrum and am happy to work with extended, blended, or anyone you consider to be your family.

(even pets)



Every session includes your full digital gallery of edited photos and printing rights for your photos. 
My most popular family offerings are for immediate families. You can define what immediate family means. For some people that might include a grandparent, it might be a family of friends, it might be just the kids, if you prefer to not show your faces as the parents. 


Mini Family Session. This is great for getting photos of just the kids, or for a special occasion. 25-30 minutes at $100 You'll get 30 photos minimum, but again, usually more! 

Full Family Session. Here's the best option for getting the most photos and really getting comfortable together. I don't set a time limit, although it takes around an hour to an hour and a half for a session like this. This session costs $250 and you get a minimum of 50 photos in your gallery. 
Are you having a family reunion or getting your extended family together for photos? Whatever the occasion, extended family sessions have got you covered for both full group photos down to individual photos of each family member! 

Extended family sessions are for any group with multiple family units that also want to be photographed as a large cohesive unit. 

The base price for extended families is $325, which includes around two hours of photography and access to the gallery of 100+ photos.

If you have more than five family units or 20 people coming together for a photo session, please contact me for a custom quote! 

To access an extended family session visit: tinyurl.com/extendfamjs
With a little one on the way, you'll want to capture every moment. These sessions can also be gifted, if you'd like to bless a friend!

Maternity sessions can be done as 30 minute mini sessions for $85 or one hour or longer sessions for $150, see details on family photos above for number of photos included. 

Newborn sessions with Joy Shots are focused on the interaction between parent and child. I do not offer styled sessions with elaborate costumes or backgrounds. Instead I do in home, lifestyle sessions offering a glimpse of your life with the new baby! Newborn sessions are $150, and ask me about "watch me grow" packages if you'd like to capture even more memories! Newborn packages include a minimum of 30 photos, and include more editing than other packages to smooth out your little buddies skin and remove baby acne or other marks.