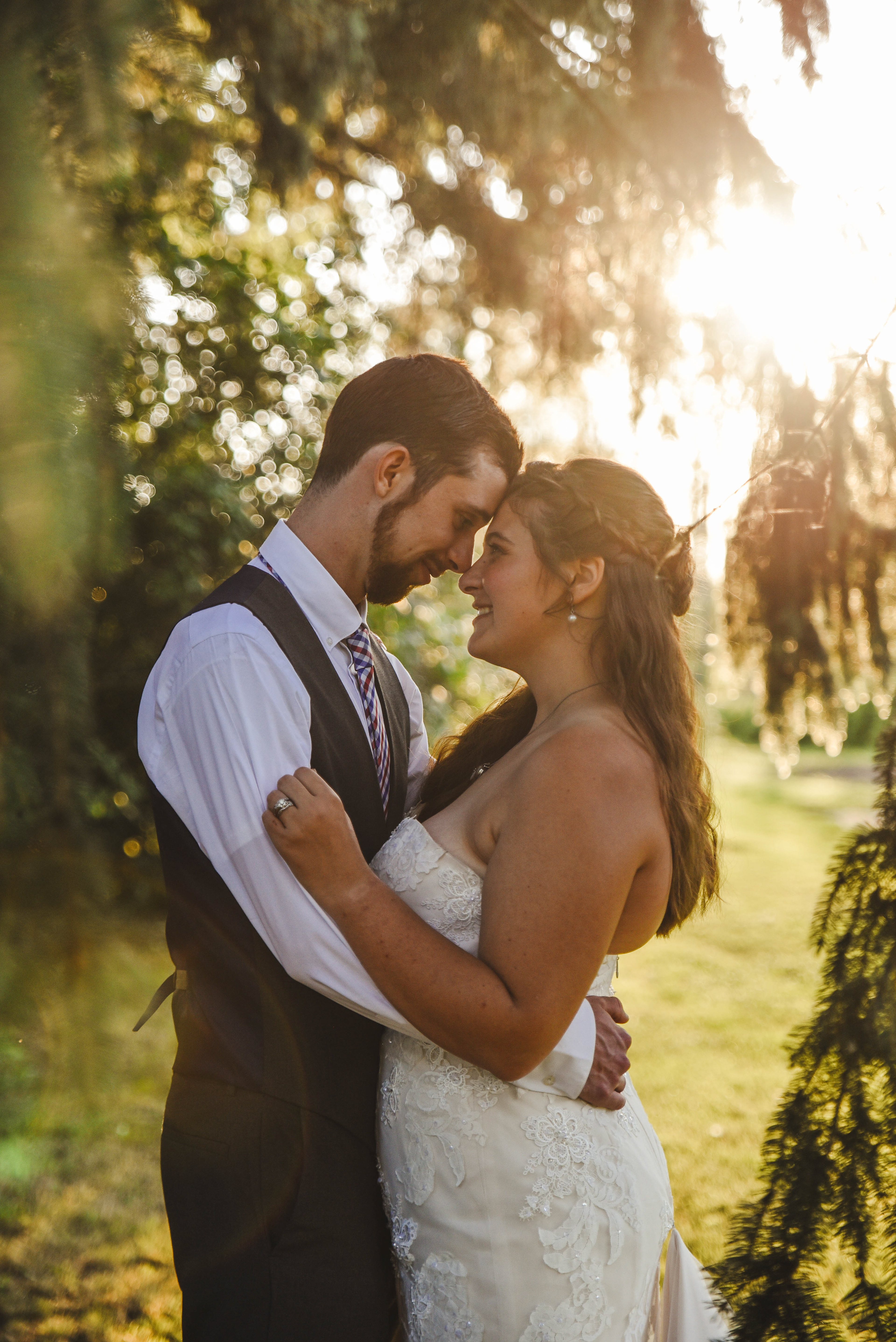 Your wedding day should be all about you. Your priorities will be my priorities.  Your people will be my people. Your dreams will be mine - for the day. I want you to be comfortable, to be kept laughing, and to enjoy your wedding day - not to feel like the focus of your day is an elaborate photo shoot. 
My goal is to authentically capture your special day, show off your personality, and keep it fun and stress free.  I do this by getting to know you. If at all possible we've met a few times before your wedding and even worked together taking photos so that you are comfortable with my directions and I know your best angles! Even if we're coming from separate states and haven't met in person, we will talk a fair bit over email and the phone about your priorities and your vision for the day. 
Do you want to do a first look? Great! I'm totally familiar with those and I'm all for it. But I'm never going to push you towards that. 

Do you have some sticky situations that may arise on your wedding day? Don't worry. We'll have talked through these sorts of things beforehand and I'll be by your side to keep things running smoothly. 

Do you think you're bad at posing or not photogenic? HA. Girl, everyone thinks that. If you knew how many times a day  I hear that! You are beautiful. You can look beautiful in front of a camera. Tell me what you're insecure about so I can hide that. Tell me what makes you feel beautiful so I can highlight that. I think you are beautiful. Let me show you what your partner and what I see. 

Last note, friend, I'm not a rigid poser. I will give you some instructions, some prompts, and some stupid jokes and let you loose to make each other smile. The ultimate goal is that you have fun and that it's more like a game than a chore to take photos.
​​​​​​​
I don't know, dude. Maybe? Maybe not. I'd love to say yes, but in the same way you wouldn't hire just anyone as a babysitter, you shouldn't hire just anyone as your wedding photographer. That's a big thing and you really need to mesh with whoever is capturing your day. 

Here are a few questions to ask yourself:
-Do I like warm, intimate, and natural photos?
-Does the Joy Shots portfolio speak to me?
-Is having fun with my people and making memories my wedding day priority?
-Do I like candid and photo-journalistic style photos?
-Am I ready to laugh and have fun during my photo sessions?
-Can I handle a photographer making dad jokes and stupid puns?


Okay but honestly, the biggest thing is figuring out if our styles and personalities mesh. Style you can see pretty clearly on this website. I keep things warm, with rich colors and dark contrasts and I strive to catch lots of candids and natural laughs.

Personality? That's a little harder. My best suggestion is to make sure you're following @joyshotsphotography on Instagram and Joy Shots Photography on Facebook and you can see more of who I am. We can also catch up by phone or video chat and talk- no pressure to hire me, just a chance to see if we are a fit!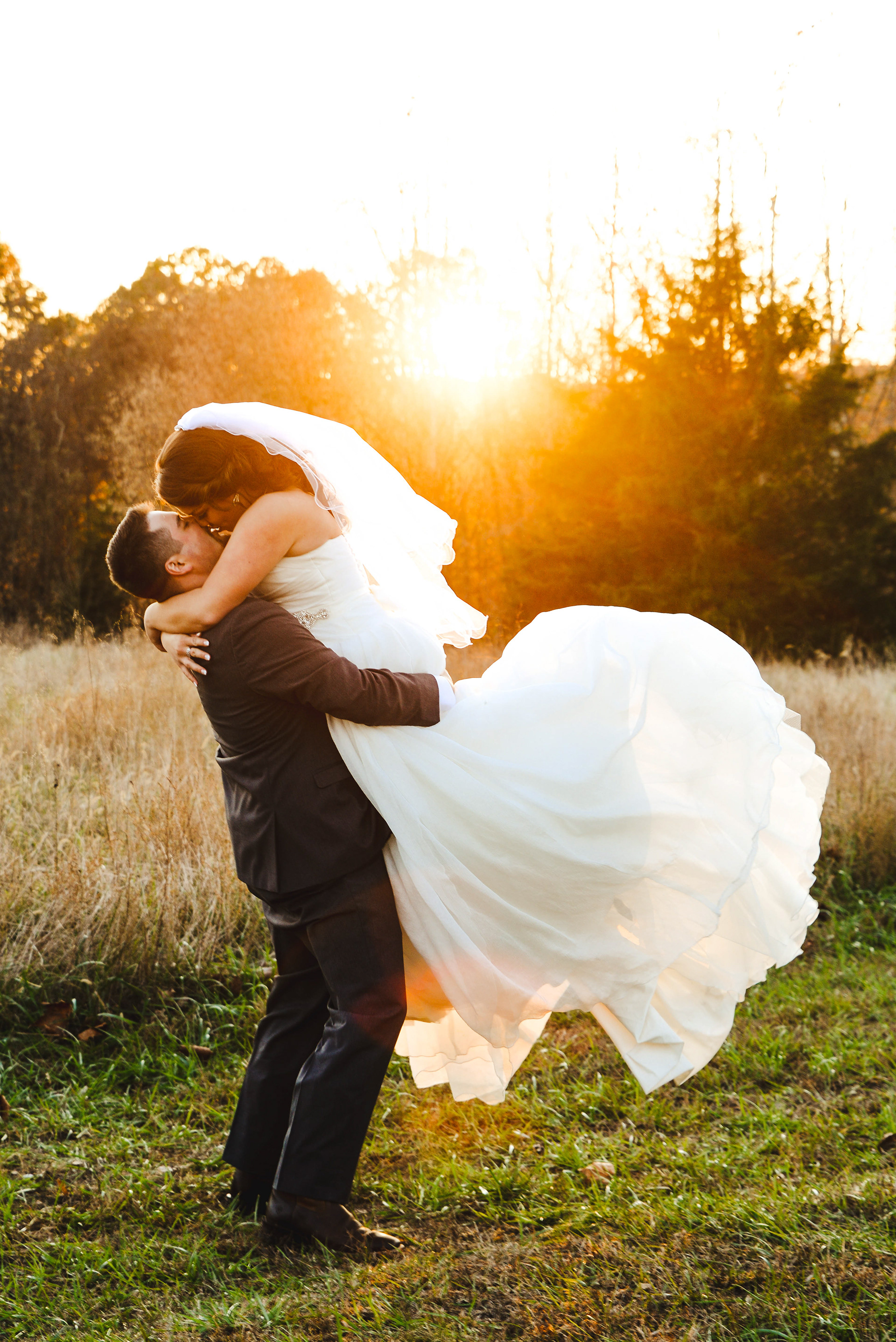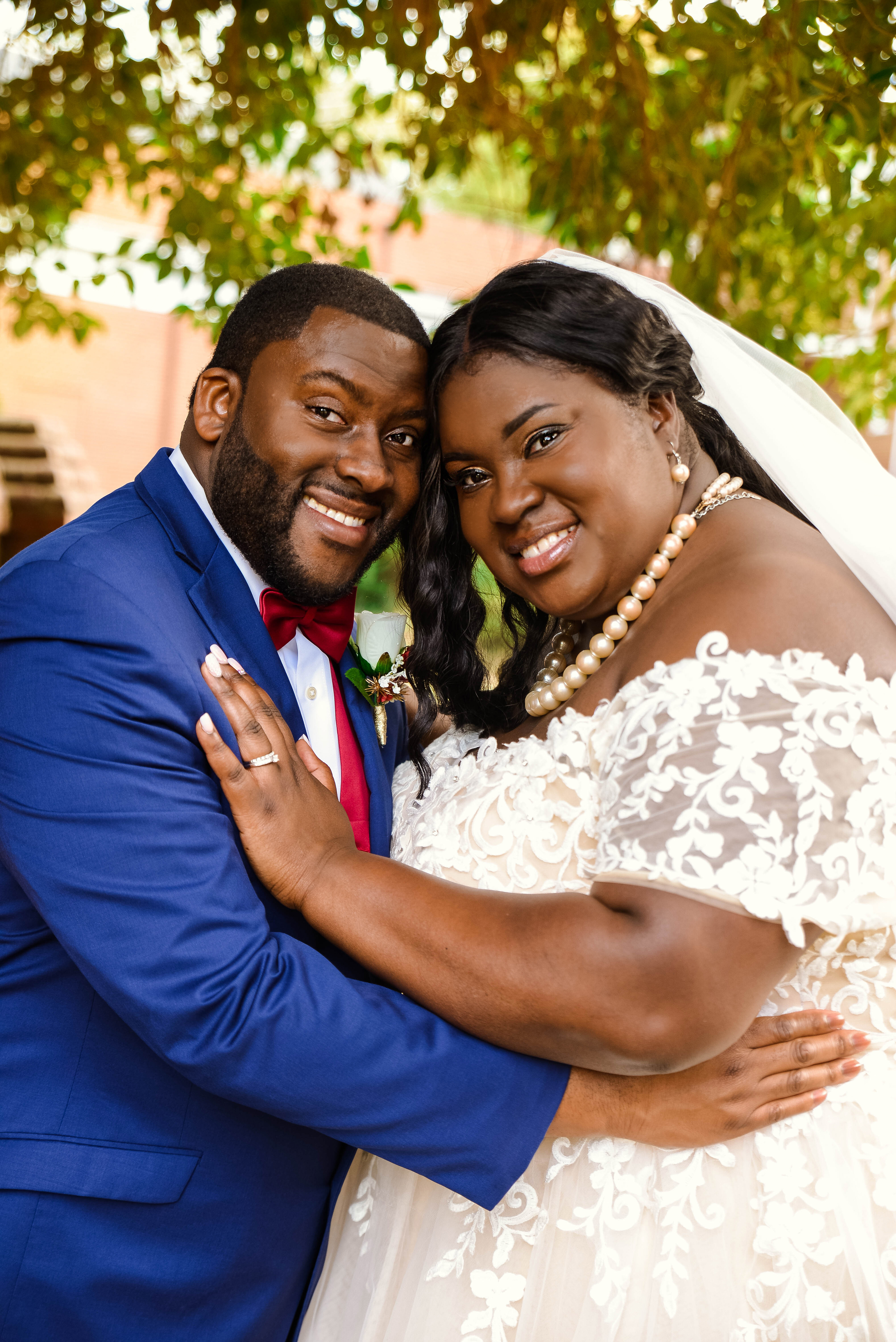 Sweethearts Package - $975 
This is my most popular package and might just meet your needs too. I've created this to capture your most important moments, from getting ready through leaving the premises as a married couple. So what does it include?

You get 7.5 hours of single photographer wedding day coverage. In general this means that I am with you from about midway through your makeup being done through the end of your reception, but it's up to you how the hours get distributed. 

You'll receive all the edited photos from your day. Generally this is in the 700-900 photos range, but a minimum of 500 photos will be included in your gallery.

Speaking of a gallery! You also have full downloading and printing rights for ALL your photos. After I edit them all you receive a digital gallery of your photos that you can share with family and friends and a zip file to download all the photos and print them either with my printer or wherever you'd like! You'll typically receive all your photos 3-4 weeks from your wedding date. 
In addition to a gallery, you get a physical, hard cover photo book. When I'm taking photos I'm thinking to the future. Your kids, your nieces and nephews, your cat? - I'm imagining you looking at these photos with them and I try to tell a story with every photo to them and to you 10, 20, even 50 years from now! This album arrives 5-6 weeks after your wedding, generally. 
Your package also includes a pre-booking meeting, a pre-wedding meeting and countless emails, calls, texts, DMs - whatever your go to is- to answer your questions, talk through the day, and anything else you need. 
Lastly, your package includes a complimentary couples session with me, anywhere within 20 miles of Lynchburg, or beyond if you'd like to pay additional travel fees. This session helps us get to know one another and work better together on your wedding day. 
Lovebirds Package - $1375 
Are you looking at the Sweethearts package thinking, "I could use just a little more?" Read on! (Skip to the next package if you think you need a little less) 

The Lovebirds Package is similar to the Sweethearts package with a little extra to feather the nest! Here's what it includes: 
You'll get up to 9 hours of wedding day photography coverage, including a second photographer! 
You still receive all the edited photos within 3-4 weeks, but guess what! There's more! More photos that is. Generally you'll receive 800-1200 photos, but no less than 600 images in your digital gallery.
Again, you'll receive a digital gallery with full download and printing rights for both you and your guests. No hidden fees. No extra costs.
You also receive a physical hard cover album for you to someday look through with your kids, cats, co-workers- whoever you want- and reminisce the day you said "I do." 
This package also includes a meeting before you book, a meeting in the weeks prior to your wedding, and any communication you want or need in between. I'm always available to answer questions. 
Lastly, your package includes a free session together. Call it an engagement session, call it a family session, call it a couples lifestyle session. Whatever you want to call it, this is a session for us to get to know one another and me to learn what angles and poses work best for you! It's free within 20 miles of Lynchburg, or I just ask you pay travel fees if you want to use a location outside of that radius or location costs if you want to use a special location!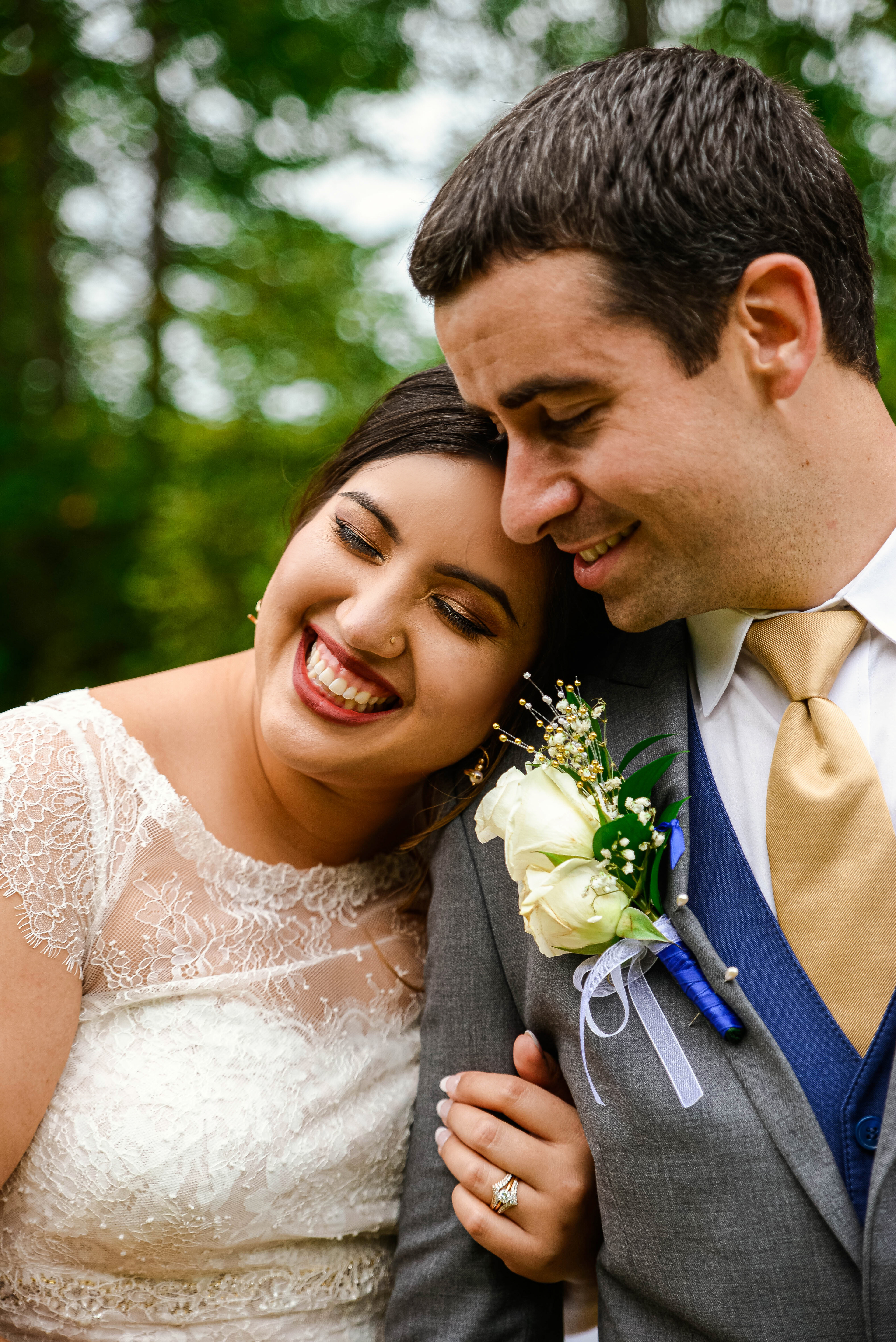 Are you having a short and simple wedding? Or maybe you don't care so much about having photos of your hair being done or all of your reception. If so, True Love's Kiss is the minimalistic package that will probably suit your needs!
With this package you receive up to five and a half hours if single photographer wedding day coverage. Most brides use this to take a few photos of their preparations; all the photos of the ceremony, family, bridal party, and couple; and the first half of the reception- generally until the cake cutting- but like any package you choose how you want the hours distributed.
With this package you'll receive a minimum of 300 photos, but generally more in the 400-600 range. I like giving you a lot of photos! 
Like the other packages you'll receive your images with full printing and downloading rights in an online gallery within 3-4 weeks of your wedding. You can share this with guests, and will have access to this for a year after your big day. 
You also receive a physical photo book, including all my favorite images from your day! This will arrive around six weeks after your wedding!
Additionally, we will meet together for a pre-booking meeting, a pre-wedding meeting, and talk by text and email in the lead up. It helps to know each other well so you are most comfortable working with me, especially if you feel uncomfortable in front of the camera. 
Lastly, your package includes a couples session! Because who doesn't need more photos of themselves, amirite? You can bring the doggos. Dress it up or dress it down. We can go to your favorite ice cream place. Anywhere within 20 miles of Lynchburg is free, otherwise I just ask you to pay travel costs. 
If you are eloping, having a microwedding, or want essentially ceremony only coverage of your big day, this is the package for you! It is short and sweet but should give you exactly the photos you need! 

This package includes two and a half hours of single photographer coverage. This window should provide some coverage of your preparations, your entire ceremony, family, wedding party, and couples portraits, and maybe even your first dances!

You will receive a minimum of 100 photos with this package, but generally somewhere between 250 and 300 photos will be in your online gallery. 
Your online gallery of edited images will be delivered within 3-4 weeks of your wedding day, and you'll have full printing and downloading rights to the images. No hidden costs.

Additionally, we'll have a pre-booking meeting, a pre-wedding meeting, and however much communication you want via phone, email or text in the lead up to the wedding. 
Lastly, your package includes a mini couples session. This 20 minute session will help us get to know each other better and let you get comfortable with being in front of the camera and how I pose you. It is free within 20 miles of Lynchburg, or you can pay travel fees and I'll come to you or any location of your choice!